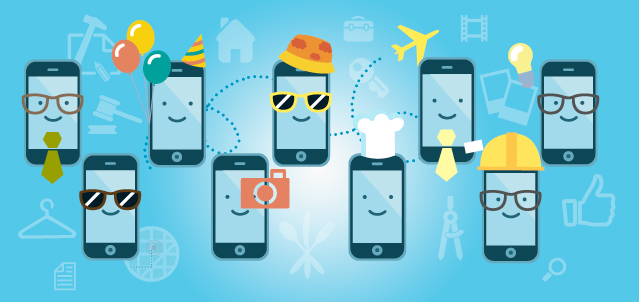 Mobile is ubiquitous - surprised? You shouldn't be. Just between 2012 and 2013, mobile traffic grew 125%. You know how much desktops grew? 12%. So why, then, would you, as a financial services marketer, debate your Inbound Accountable Marketing™ strategies instead of capitalizing on the ever-apparent force that the mobile industry has become? The wait-and-see approach can only take you so far, so today-stop waiting, and learn to create a mobile strategy that'll keep your customers coming back to your website for more.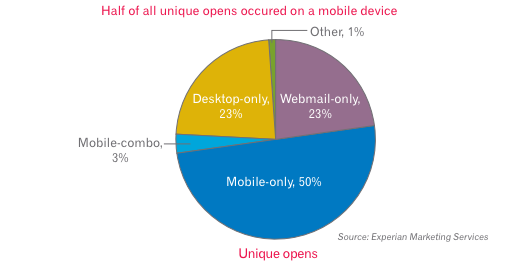 Mobile is a Must for your marketing strategy. Why? Because the people are already there. In the last couple of years we have seen tremendous growth for mobile usage, and the trend will only continue its upward climb. Larger screen phones now account for more than one-quarter of all sales = more space for digital ads. The younger generations are adopting mobile earlier and earlier, and the same can be said for generations who were thought to be immune to the mobile revolution. As a society, we're more connected than ever before. So why, then, would you spend an excess amount of time and money on a channel that's slowing down and not put forth a concerted effort toward the one that's on the upswing? In the US, they spend upwards of 35 hours a month using mobile devices, checking emails, surfing the web, watching videos, messaging friends, etc. There are so many paths you can take with your company's mobile marketing strategy, so hone in on what's important to your buyer and get started.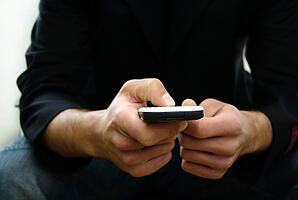 Location leads to precision Inbound Accountable Marketing. Depending on your financial services business or organization, your prospect's location might be vital to your cause. The great thing about mobile is, so many apps and services to track locations in order to provide the most accurate ads and app features as possible. And unlike other devices such as TVs or computers, our phones and tablets are one of the few accessories we always have in our possession-or at least through most of the day.
Marketing intelligence on mobile also gives Inbound Accountable marketers an in-depth look at the way targeted users spend their time and lives. Now, you can build your features and offers with the precision that wasn't previously possible, including stronger engagement through location-proximity or time sensitive events. This is the kind of information, only your mobile device can provide, and you, as an insurance marketer, need to understand the ways in which you can use location to incite more prospect responses and close more quality leads.
Internet access is going where no internet connection has gone before. Technology continues to change, transform, evolve, and innovate, globally. The benefits of a mobile marketing strategy are there for the taking, and they'll soon expand towards other channels. Your goal is to engage with it now before you lose its value later. After all, the easier mobile is to access, the more people will use it - and if Google has their way, they will.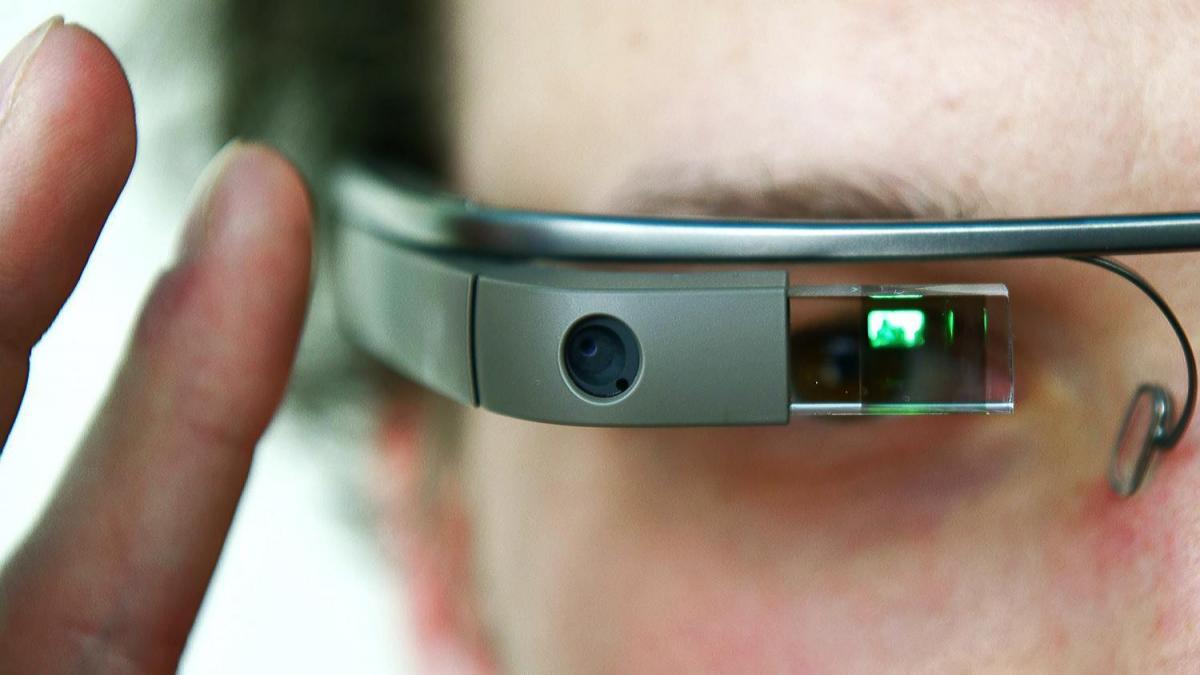 Google has invented glasses that can utilize Internet access to take pictures, give you directions, and answer questions about your daily life! There are immeasurable ways to utilize mobile, and we're just scratching the surface of what's possible. It's not farfetched to say mobile usage will soon overpower desktop usage, and you want to ensure your financial services company gets in on the ground floor before the elevator to the next mobile success leaves without you.
Next Steps for Your Inbound Accountable Marketing Mobile Strategy
So where do you go from here? Well, common sense dictates that now's the time to start putting together the beginning elements of your next highly successful mobile marketing strategy, such as a website redesign strategy. But if you're still struggling with who, what, where, when, and how, gives me a call at 416-318-7952 and Henderson Robb will put you on the right track to mobile marketing success.