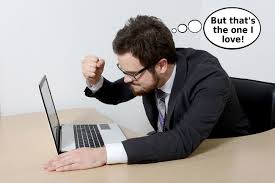 What's killing your conversions? Chasing away prospects from your website is bad news. The good news for you as a marketer of insurance products is that these fatal flaws are easily rectified.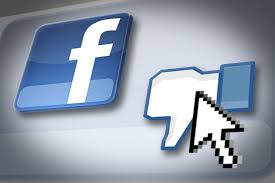 Take a look at some of the most common conversion killers:
Conversion Aversion - this is probably the web's leading contributor. If you do not have an agreed upon definition of conversion in the Smarketing Department at your insurance company shame on you. Make sure everyone knows that when you are creating your website redesign strategy that you answer the question, "what is it you want the first time visitor to do?" It's not, "go to our contact page and fill out the form." Offer a reasonable 'baby step'.
Page Pollution - If your homepage, or your campaign-specific landing page, is crowded confusing, and poorly designed, these are DANGER signs. No one will wade through a messy page. Make it welcoming, simple, and clean. Go easy on the options. Remember, in insurance marketing, some market intelligence can help you figure out what works best. Do some simple A/B tests with different landing pages in your email offers. When you want to communicate your insurance company's features and benefits, keep the list of options simple. Keep your landing pages neat, clean, and comfortable.
Keyword Disconnect - even in the insurance business, website traffic comes from other websites. Google, Yahoo, and bing, along with PPC (pay-per-click) are good reasons. So keyword continuity is very important. If the term that a visitor uses to discover your content, or at least the concept behind the term, doesn't jump off the page and into the prospect's brain you have keyword disconnect. Deliver what your visitor came to find. Your landing page should reassure the reader that she's come to the right place and, of course, relevance is the key to conversion. Keep your keywords, clean and simple. The headline the visitor discovers upon arrival should map to the phrase they just clicked if it's in a specific campaign, via search, PPC, social media, guest blogging, etc.
Buzzword Breakdown - If you use words like infrastructure,' 'software as a service,' or any other industry jargon to describe what you're selling, stop! Save your buzzwords for your product pages and data sheets. Stop talking to yourself. Talk to your prospect like a person. Be personable. Write person-to-person. Anything else is conversion poison.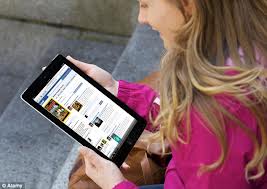 If you are still using a static website from 5 or more years and haven't given it an update then it's likely you are guilty of these violations and probably more. Even if your site is relatively new, do yourself a favour and make sure you are:
Fostering credibility
Offering helpful content
Make sure you're keeping your content clean and relevant
Inspiring interaction
Embracing social media
Easy to search on the site
For a more comprehensive guide to a website redesign download our free ebook.