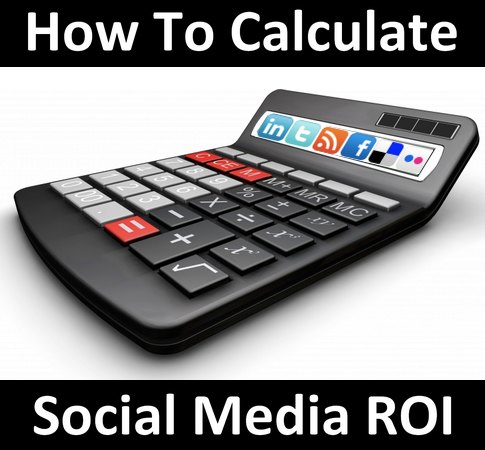 In Part I of this article I noted that from LinkedIn, Facebook, Pinterest and Twitter to blogs and videos, social media has become an integral part of modern marketing ideas and information. However, convincing the C-suite that spending resources on social media to improve your company's brand can be a big challenge. May executives still aren't sure how to increase sales using the internet.
As a marketer your best course of action is managing social media efforts to generate a tangible return on investment. Here are the last two out of five best practices I found in a very helpful white paper from
Act-On Software
to help you do just that while engaged in a
website redesign
. Best Practice #1, #2, and #3 can be in my blog
"Five Best Practices for Achieving Social Media ROI"
discussed in Part I of this article.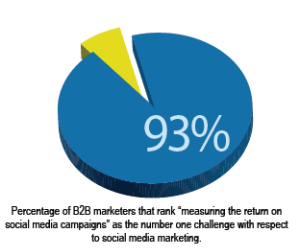 4. Don't neglect qualitative results when determining quantitative ROI.
It might be easier to track your progress with qualitative measures such as comments, or even case studies and stories. Here are a few examples of the benefits you might realize every day from social media marketing ideas and information:
Customer feedback
Market insight
Image management
Brand advocates and influencers
Publicity (reporters/bloggers are all over Twitter!)
Brand awareness
Market intelligence
Lead generation ideas
Solutions to problems
Connections to new partners and suppliers
Cost-effective customer service
Event Marketing
Recruiting
Now, how many of these benefits would fit neatly on a control chart or spreadsheet? Almost none. See if you can gain a consensus to consider a range of business benefits and qualitative measures as an acceptable return on investment.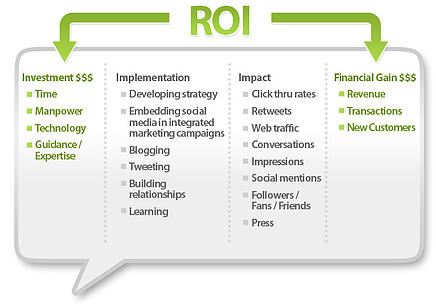 5. Become so useful customers turn to you first, out of habit.
Whole Foods Market's mobile application helps shoppers create a meal based on the food they've already got on hand at home. Tesco's mobile app caters to wine afficiondos' desire to buy a new discovery while tasting it at a friend's party or a restaurant, simply by taking a photo of the label. Ask yourself, "What problem can we offer a clever, unorthodox or novel solution to? Might this give us an excuse to talk about our products in creative ways that bring value to customers? Or stay in touch with customers in ways that allow us to prompt more behaviors?"
Blog, tweet, and post more to solve customer's problems, and less to offer discounts, gain attention, or "share your culture."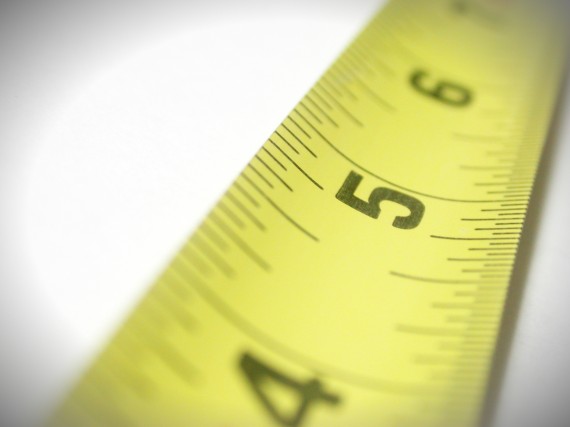 In the end, not every positive result can be measured, and social's greatest contributions may lie in the difficult-to-quantify areas of brand awareness and trust. Prospects that don't interact with you directly may still be influenced by repeat exposures to your brand and messaging, and predisposed to prefer you based on how they've seen you solve problems for other people. Customers that do engage with you socially are likely to post what they do, love about your products or services, influencing others to look to you as well. Depending on how or when they make contact, social may not get the attribution for such an opportunity.
Determine the metrics that matter for your business include the mechanics as part of your website redesign strategy. Define them as simply as you can, and track them. Look for trends (marketing intelligence) you an correlate with social activity. Keep an eye out for active customers who advocate for you on and offline. Social media has value beyond just marketing; used to the fullest, it is connected with every part of your organization's business.