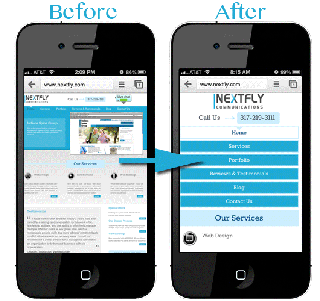 YOUR INBOUND ACCOUNTABLE MARKETING AGENCY SHOULD FOLLOW MOBILE DESIGN BEST PRACTICES - Especially Security
Businesses, including the insurance industry, are failing their customers when it comes to security. Only 1 in 5 sites we've analyzed is protected by SSL. SSL (Secure Sockets Layer) creates a secure tunnel between a visitor's browser and a website's web server. The information that is sent over the tunnel is protected, so that a third party can't peer into the data. It protects the exchange data between the two endpoints, such as a visitor's username, login password, email address or the personalized cookies that the website sends to the visitor.
Since Google's recent announcement that SSL will be a ranking factor in search results, all business must start prioritizing the security of their sites as part of a website redesign strategy. In fact, one of Google's Webmaster Trends Analysts said that HTTPS can be a ranking tie-breaker between two otherwise equal sites. So SSL doesn't just keep your visitor's connection to your website secure, it also has strong SEO implications.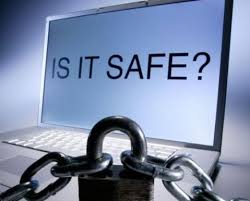 MORE IMPORTANTLY - Businesses need to safeguard their customers' information. In the past years, historic breaches affecting Fortune 500 companies, as well as national governments, have been in the news. For every Target or Sony Pictures of the world, there are also thousands of small businesses that, after being breached or affected, often suffer even more disastrous financial consequences. Most don't have the funds to cope with the after effects of a breach and end up closing shop.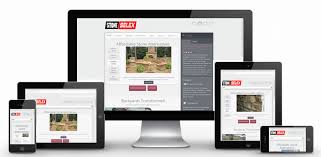 WHAT OUR INBOUND MARKETING AGENCY WOULD DO TO FIX YOUR SECURITY SCORE
We would ensure that your content management system has SSL capabilities enabled. If they aren't your options are unfortunately limited. We would host's customer support and development teams to prioritize SSL and request a time line. If we could not obtain a time line for SSL protection from your website host, we would suggest you consider moving your site to one that has SSL as as core feature. We recommend HubSpot because after seeing the increase in weight given to SSL sites and hearing feedback from their customers, HubSpot enabled one-click SSL within its website platform for free.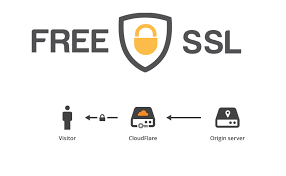 WHAT THIS MEANS FOR MOBILE WEB DESIGN DEVELOPMENT - The majority of websites we've analyzed would have received high marks five years ago, but websites today are clearly behind the curve. Mobile Website design & development fundamentals, and its corresponding user experience, operates on a sliding scale that evolves over time. Mobile responsiveness, security, and many aspects of SEO and performance weren't a big factor in the past. But the technology has changed so much, what didn't matter yesterday makes all the difference today.

WHERE SHOULD YOU START NOW? We think websites should undergo iterative improvements over time, rather than a carte blanche redesign every couple of years. The model of setting and forgetting your website simply isn't practical given the pace of technological change and the fierce competition websites encounter to rank highly in search. Inbound marketing consultants like us, Henderson Robb can help you focus on ongoing improvements to your website to keep your insurance company, retail business or financial services organization ahead of the curve and help your website make the grade.