MARKETERS - Should Smarten'up Whenever Possible
Market intelligence is the information relevant to your company's markets that we gather and analyze as part of an inbound Accountable Marketing™ campaign. The purpose of the process is to create an accurate and confident decision-making processs to determine effective communication strategies. With the right market intelligence we can work together to formulate strategic conclusions in areas such as market opportunity, market penetration strategy, and market development.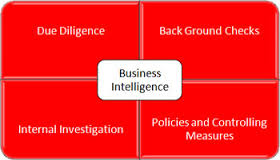 BUSINESS INTELLIGENCE & MARKET INTELLIGENCE FOR INBOUND MARKETING ARE NOT CREATED EQUAL
Market intelligence includes gathering data from your external environment, whereas the Business intelligence process primarily is based on internal recorded events - such as sales, shipments and purchases. The purpose of incorporating Marketing Intelligence from an Inbound Marketing campaign into the Business Intelligence process is to provide decision makers with a more "complete picture" of ongoing corporate performance in a set of given market conditions.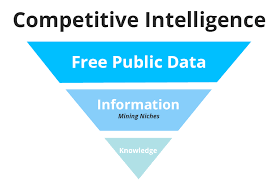 SMARKETING RELIES ON MARKET INTELLIGENCE FOR A LOCAL AND A GLOBAL ADVANTAGE
Teach your sales team to become content marketers, utilizing the marketing department's market intelligence to find and nurture leads in their networks. At the same time, teach your marketing department to create high-value digital content for your sales team with market intelligence and to effectively hand-off qualified leads. The end result: synergy.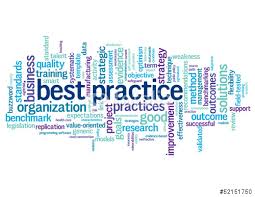 WITH SALES AND MARKETING EMPOWERED BY MARKET INTELLIGENCE THEY BECOME PROPERLY ALIGNED TOWARDS THE SAME GOAL - your company can experience a significant increase in revenue, greater level of productivity and more open channels of communication with your buyers. Marketing sales alignment is literally one of the most beneficial digital marketing projects that any company can undertake and yet it is often overlooked. Working with inbound marketing consultants like us, your company will profit and your sales and marketing teams will thank you for investing in inboud marketing informed by market intelligence.