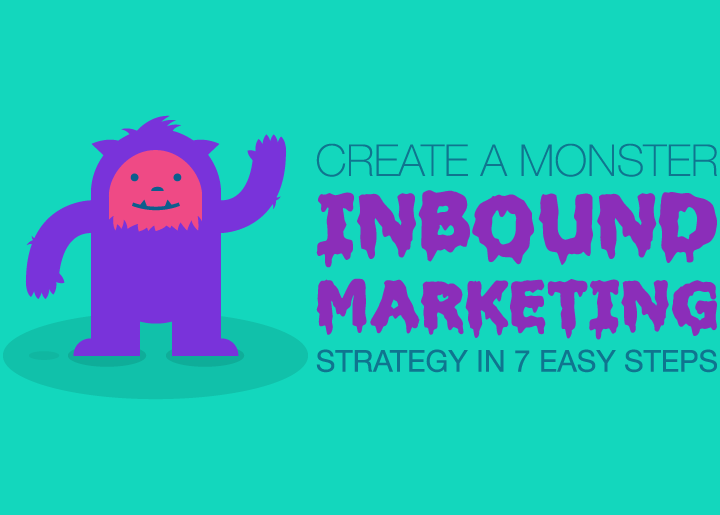 Creating an Inbound Accountable Marketing™ Monster doesn't have to be a scary proposition. In fact, you can do it on an iPad in the comfort of your own home if you wanted to. To create an Inbound Accountable Marketing Monster for your financial services company you have to start somewhere, so consider this step-by-step process.
1. Identify your target customers.
The primary goal of any Inbound Accountable Marketing program is to get visitors to your website. But before you can start creating the content you need to drive these campaigns, you should determine the types of customers you want to reach. Inbound A.M. works best when you've zeroed in on a specific target audience, as this will allow you to better tailor your content to their interests. You can start by doing a thorough analysis of the types of customers you have attracted in the past. What characteristics do they share and how can you use those common traits to identify potential new customers. For example, suppose your Web analytics show that many of your paying customers come from Twitter and that a high percentage of your followers are 25-44 year old women. Knowing this, you can create Inbound Accountable Marketing content that appeals specifically to this demographic.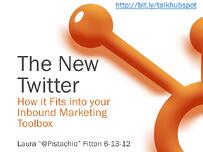 2. Select your desired action.
Now that you have a general idea about the people you'll target with your inbound A. M. campaign, determine the call-to-action to include in your content pieces. Depending on your business goals, this could include being found by your customers, making a purchase or subscribing to your e-newsletter, blog, or email list on your website. It could also be something as simple as sharing your inbound A.M. content on Facebook, Twitter, Google+ or Pinterest. Making viral sharing of content the call-to-action is one way to generate word-of-mouth interest, another hallmark of Inbound Accountable Marketing.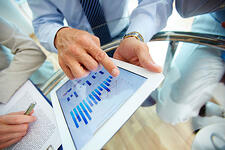 3. Create your viral campaign pieces.
To spread the word about your business using market intelligence, your inbound A. M. campaigns may include text-based articles that can be shared via social networking profiles, infographic images or videos. The type of content you'll want to create will depend on how your target audience behaves online. For example, if the prospective customer, you're targeting is active on YouTube, you'll likely see more inbound success with a video than an article. You can either create the content yourself or outsource it to Inbound Marketing consultants in Toronto Henderson Robb. Either way, don't forget to include the call-to-action you selected.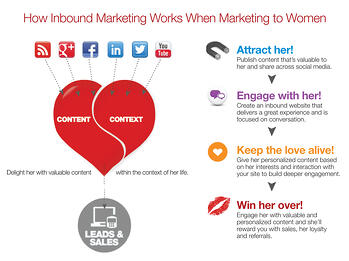 4. Get social.
Once you've completed your inbound A.M. marketing pieces, the next step is to deploy them on popular social networking sites. You'll want to go beyond simply posting a link and waiting for traffic to start rolling in, so observe the following best practices:
Pick the social media where your target audience is most active. Marketing on Pinterest and Instagram is hot right now, but why bother investing energy here if your target audience isn't active on these sites? Target the networks where your prospective customers spend the most time.
Be a valued, engaged member of your chosen social communities. If you want people to share your content, be a respected member of your social networking sites. Take the time to set up your profile, interact with others and share content beyond your own marketing pieces.
Ask power users to share your content with their social network followers. Be sure to directly ask industry authority figures to pass on your campaign content.
Measure your inbound A.M. success rate. Whatever your goals, make sure they're measurable. For example, you'll need to know which of your actions drew a potential new customer to your site. Google Analytics is an especially useful tool for setting up the conversion rate tracking that will help you monitor your Inbound Accountable Marketing results and determine whether your efforts are truly paying off.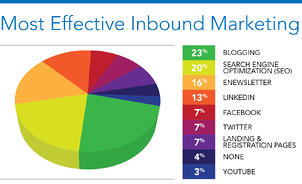 Creating an Inbound Accountable Marketing Monster is not child's play. But when you do it for the right reasons, it will deliver ROI. If your company is struggling to create and deploy your marketing ideas and information-or you just need some hands-on expertise Henderson Robb can take the heavy lifting out of delivering the goods. Contact us today and we'll see how we can help you achieve your business objectives using Inbound Accountable Marketing.