When you're inbound ready and you're generating some good traffic to your financial services website with Accountable Marketing™, your next focus is getting that traffic to stay on your website. Most websites have a 30-60% bounce rate on average. That means a large majority of web traffic entering your website leaves without seeing all of your marketing ideas and information because they are not navigating to any other pages. And many times they may never come back. Yikes! Here are some tips you need to consider to keep content clean and relevant to improve user experience to make sure you're being found by your customers.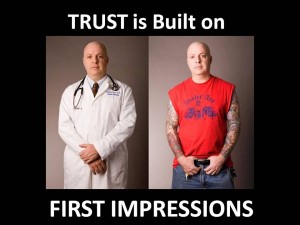 The First Impression - We all know that our website represents who we are and what you offer. When people see it for the first time they're thinking:
Is this site credible
Is it trustworthy
Is this a professional company
Is this company stable
Does this site make me feel welcome
Am I in the right place
You need to ask yourself all of these questions when doing a website redesign. Now, design may not be the most important factor in a website redesign strategy overall and oftentimes folks put too much emphasis on how their site looks instead of how it works, but it does play an important role in Inbound Accountable Marketing. For example, an in-depth study from the Stanford University and Consumer Web Watch, "How Do People Evaluate A Website's Credibility? Results from a Large Study," found that a website's design was more important than credibility indicators such as having a privacy policy, awards or certifications. P-44 Technologies does a great job of summarizing this study.
"Visitors first evaluate a site's overall design, including its use of multimedia. Beau Brendler, director of Consumer Web Watch noted: "While consumers say they judge on substance, these studies demonstrate that consumers judge on aesthetics, and get distracted by bells and whistles." So, after spending all this time developing great, valuable content that visitors can't find anywhere else on the Web, does this mean nothing matters but a cool colour scheme and fancy flash animation? Fortunately, it doesn't. The Standford study noted specifically that while a site's design is the first indicator of quality, it isn't the only one."... the visual design may be the first test of a site's credibility. If it fails on this criterion, Web users are likely to abandon the site and seek other sources of information and services.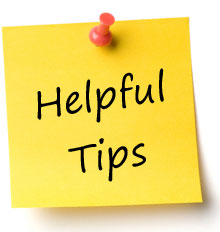 Tips for a great website redesign:
Proper use of colours: Use the right colours for your audience and to draw attention to select marketing ideas and information. Don't try to make everything jump out. The result will be just the opposite and not how to increase sales by using the internet. Nothing will stand out. Avoid a chaotic mix of colours on your website and instead pick two to four colours for your template and marketing materials.
Animations, gadgets and media: Avoid anything unnecessary. Using Flash animations because they look cool is the wrong web redesign strategy. In most cases, it's best to use animated background or background music. Only use media and animations to help support content and information.
Layout: Create a clear navigation structure and organize page elements in a grid fashion (as opposed to randomly scattered). Also, don't be afraid of white space and avoid clutter!
Typography: Make sure your website is legible. Use fonts, font sizes and font colours that are easy to read. For easier page scanning, use bullet lists, section headers, and short paragraphs.



While design is important, don't forget that offering great content is what your visitors are ultimately after. A well designed website might convince visitors to take a closer look but they won't look twice if the content isn't useful and well organized. Inbound marketing consultants like us can help you take full advantage of your market intelligence to develop your lead generation ideas that make you look like the financial services expert that you are. After all, you never get a second chance to make a first impression.