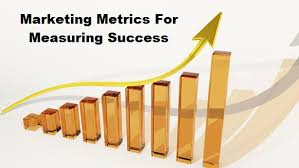 We place great emphasis on measurement. When you are searching for an inbound agency, make sure you look for agencies that measure everything - this is how you will succeed with inbound.
The Internet is an infinitely measurable place. This makes each element of our Inbound Accountable Marketing™ methodology trackable and interpretable. This fact should be leveraged by any inbound agency with which you are considering working with on lead generation and brand building. Your prospective agencies should have presentations littered with the words 'tracking,' 'metrics,' 'benchmarks, and 'analytics.'
You have goals based on market intelligence - there are lots of ways to define success. Whatever they may be for your insurance business, you're trying to meet (and hopefully beat) them by hiring this agency. Therefore, your agency should be even more focused on charting success in a data-driven way than you are. Progress made toward your goals should be measured every step of the way, and an inbound marketing agency worth its weight will be able to track all campaigns and report on performance regularly.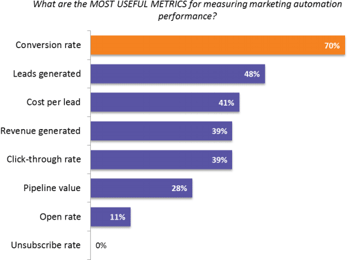 No Single Variable Dominates How Marketers Define Success
Key Questions to Ask
How will you measure the success of the campaigns you are proposing?
How often will you report back to us on these campaigns and progress being made towards other key metrics?
What adjustments can be made if certain metrics are over or under performing?
Characteristics to Look For
Fluent in talking about metrics, probing you for how you want to measure success and offering up ideas and recommendations you may not have thought of.
Shares lots of data with you, showing you examples of their efforts to market their own agency, as well as clients in the insurance industry.
Offer examples of how they incorporate A/B and multivariate testing in their offerings and the results achieved.
Red Flags to Avoid
Avoid talking about tracking, metrics, and especially ROI and are quick to say it's difficult to track and prove ROI.
Don't push you to describe your goals in quantifiable terms or explain what metrics they can track that are related to your goals.
Don't show a chart or graph that even remotely resembles the type of metrics related to your insurance company's goals.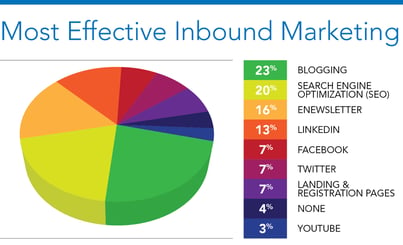 We are inbound marketing consultants in Toronto, we have a clearly defined Inbound Accountable Marketing™ delivery process. You need to hire an agency with a Solid, Proven, and Logical Plan of Attack. Let's start the conversation and ramp up your internal team for Inbound Accountable Marketing success. We mean business.