If by now you are in agreement that you need a social media strategy for Crisis Response, then let's consider what will or could happen when a crisis arises that you need to address.
Your social media strategy should center on using digital platforms to engage with customers and relevant stakeholders. Whether or not you're in control of the content, these people are learning about you via Twitter, Facebook and other channels. It's likely that in the event of a crisis, your audiences will likely consume and share information about you via these and other channels. Being unprepared to share your crisis response messages on social media is not an option today.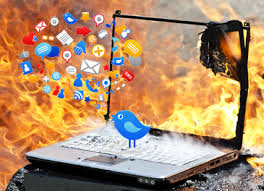 The first step, is to build and use your social media network, then hire the necessary resources dedicated to digital communications. Waiting for a crisis to occur before engagement is not the way to go. The role of your social media, especially in a crisis, must be to defend your company's reputation, protect your employees, and/or the general public, depending on your particular operational mandate and goals. Hopefully, you are already using social media to build and maintain your public image.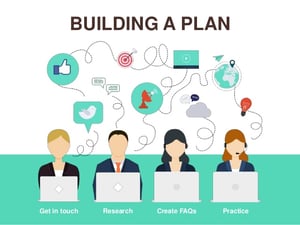 What should you aim for in a social media strategy in case of a crisis? Here are some things to consider:
Engage often with your audience(s) before a crisis arises. In a crisis, you will be able to leverage strong online relationships when you need them. It's important to invest in the technology structures and human resources you'll need dedicated to your social media Crisis Communication efforts and build trust with your stakeholders.
Use social media as a messaging tool and as a listening tool. If the world is talking about you, good or bad, you need to have your team monitoring the relevant social media channels prior to any potential response. Have your social media team searching for keywords such as your brand name, products or services on a regular basis.
Set up a dedicated crisis response team to create, curate and archive the appropriate content. Make sure you respond to complaints, concerns, and calls for assistance on the same platform where they were first made. If the message comes from Twitter, respond with an appropriate Tweet first. If a conflict is involved, try to take the conversation offline and away from other stakeholders. If on the other hand, it is a situation where the response would help others, then promote sharing on other platforms and use other platforms to engage. You can ask people to email or call your team, who will be waiting to speak with them and resolve their issue.
Define clear permissions about who can respond, when a response is in order and how it should be followed up on. Organizing into teams is an easy way to ensure that everyone will have access to the social networks you need as part of your crisis response Social Media Network. Your Team Admin will control the levels of access your members have to social assets so you can schedule messages, assignments, and replies within streams. If you are not familiar with the term permissions, permissions in your Social Media Network are important because you may not want every team member to have access to every social media network. You need to set up permissions so you can review them and set them on an individual member level. This is especially useful when an employee moves within your organization. Creating your team will streamline workflows, enhance security and protect the integrity of your brand controlling off-brand communications, limit password sharing and giving your team efficient ways to collaborate.
Use social media to acknowledge that a crisis exists. Do this even if you know you don't have an immediate clear action plan for a crisis response. Your team should create simple, clear content like, "We are aware of the situation and are currently working to remedy it. We apologize for any inconvenience." If you do not have this sort of content at the ready, people online may assume you are not in control of the situation, which is not good for your reputation. Apologizing for inconvenience or the lack of immediate answers will not damage your brand's reputation; after all, people are fairly forgiving in the face of sincerity. But denial is one of the worst approaches you could take.
Direct people to your website, or a microsite, where they can find periodic updates. Use social media posts via your dashboard to direct people to your website or microsite where you will communicate your crisis response efforts. Update the website or microsite with relevant, timely information, press releases, video interviews with your executives or any other appropriate information as the crisis evolves. The public and media alike will appreciate your transparency and will use your updates as a primary source.
Have practice runs and simulation drills to test your social media strategy in a variety of potential crisis situations. Your team must know automatically what they need to do and say in different situations. Time to respond is critical -- you'll want to be upfront and avoid being reactionary to other information sources. If something isn't working during testing, be sure to repair it before an actual crisis presents itself. Often a lessons-learned assessment meeting after each test and integrating the results into your next response initiative works well.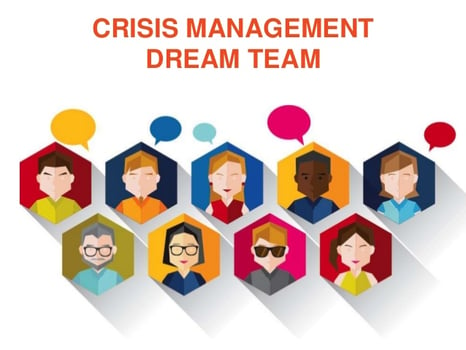 Social media adds an overwhelming complexity to crisis communication. By following these recommendations, you'll be able to leverage your social media to best protect your brand's reputation and the well-being of your employees and stakeholders in any crisis. The alternative is to allow others to manage your reputation, which is always a bad idea.