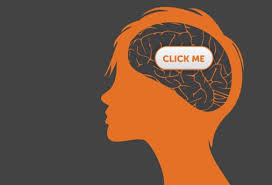 If you're a marketer in the insurance industry practicing inbound accountable marketing and you're sending traffic to dedicated landing pages and you know you could be converting better with strategic copy improvements, look no further.
For those of you just getting started with landing page optimization here's a way to get a leg up on your competition. From where we sit as inbound marketing consultants, the beauty of conversion optimization is that it never stops. You can always make your pages more relevant, more persuasive and more delightful. The same goes for becoming a better writer. The area where those two ideals intersect - conversion-centered copywriting - is what this series of blog posts is all about. I hope you find it useful.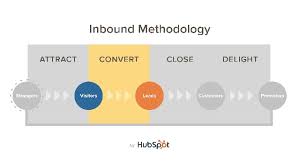 COPY IS YOUR ONLINE SALESPERSON. When it comes to your landing page, your copy needs to convince visitors to do the one thing that you most want them to do on your page. Which means the success - or failure - of each and every landing page you create is riding largely on your copy.
How do you write really stellar conversion copy for your landing pages, copy based on valuable marketing intelligence? Not waste-of-time fluff. Not rambling warm-up copy. How do you write copy that actually gets through to visitors?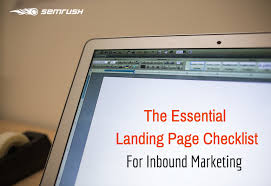 1. START WITH THE PAGE GOAL AND WORK BACKWARD
Every landing page should have one goal. Only one goal. Not one primary goal with three supporting goals and a few bonus calls to action sprinkled in here and there. One goal.
Before you write a page - before you even think of a URL for it - you need to decide on the single goal of the page. If you have stakeholders in your insurance business who will be signing off on the page copy, you need to ensure they know what the page goal is from the outset. The goal could be to get visitors to:
Opt in to your newsletter
Opt in for a consult, a webinar, an ebook or other bait
Watch an embedded video
Submit a question or comment
Share on social media
Invite a friend
Start a trial
Pay for a solution
Single-goal landing pages not only minimize the paradox of choice for your visitors, but they're also much easier for you or your copywriter to write because they're so focused.
Let's say the goal for your retargeting landing page is to get returning visitors to opt in for the live webinar you host every Wednesday afternoon. Your copy needs to engage your visitor in a conversation that will convince them to attend your webinar next week.
They don't need to know about your business, your products, your VC funding history, your career opportunities, your latest blog post. They don't need to be bothered with comment fields or buttons to tweet out your page. They don't need to hear about your free weekly newsletter or how to get sweet offers from you.
They only need to be presented with copy that will make it easy and desirable for them to sign up for your webinar next week. That copy would likely include:
The value proposition for the webinar

A quick summary of the webinar topic

At least one very intriguing question that will be answered in the first 5 minutes of the webinar

Details about the webinar, like the date, start time, length and host(s)

Anxiety reducers about the webinar, such as the fact that a recording will be made available for X period of time to those who've registered
Then, make it easy to register.
Now, this foundational principle isn't just about having one page goal. It's about starting with that goal and "working backward" - versus starting with a headline and trying to move visitors toward the goal.
The goal is what matters. So start there, and work backward through the sequence of objections and anxieties that are most likely to get in the way of conversion, all the way up to the point where you've found the benefit or value prop to message in your headline.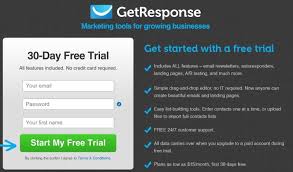 Everything on your page should fall naturally out of your page goal (in this example: Get started with a 30-Day Free Trial). Start with the call to action, and work backward. Don't start by dreaming up a headline and then trying to fill in the page with stuff that might make people want to complete the page goal. Start with the goal.
Copy is so pivotal to the success or failure of your landing page that it's easy to take it for granted. No matter how valuable your offer or beautiful your design, it's the actual words on the page that will persuade prospects to click, or drive them to bounce.
In our next blog post we'll discuss why you need a dedicated landing page for every campaign. If you need a leg up with the landing pages you need for lead generation in your insurance company talk to us, we're inbound marketing consultants in Toronto and we can help. We'll start with your goals!