90% of Smartphone owners use their device to check email and surf the web. If you don't have a mobile-friendly version of your website you're most likely turning away potential customers without knowing it.
So, how do I make sure I am not turning away customers from my website? We hear this a lot.
If you have not yet investigated the advantages of optimizing your business website for mobile devices, you ought to. Many CEOs believe that because they are able to search for their company on their Smartphone and pull up their website on their device, they have a mobile, or Responsive designed website.
But without a website that is Responsive, or optimized specifically for a mobile device you might be losing customers. A website that has been optimized for mobile devices will have a company name and identifying information easily readable and the graphics of the website will be streamlined so that a customer does not have to squint or zoom to see critical information.
If your CEO asks you "how does a mobile website benefit my business" you can tell them that while a regular website offers your visitors all information about you and your products and services, a mobile website lets them get in touch with you immediately, then and there, via their mobile phones or tablets. Do you need a website redesign?
Your CEO should also know that a regular website loads at a much slower pace on a mobile device than a mobile website. This can result in your visitor losing interest in you and moving on to something else. A mobile website, on the other hand, connects faster and lets your visitors contact you immediately, engaging them, thereby far improving your chances of converting them into paying customers.
People will access your website through a mobile device with different needs than they would from a desktop device, they are looking for different things.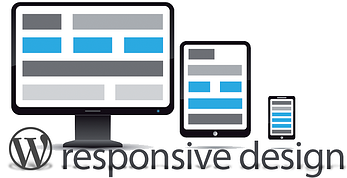 If your CEO doesn't know that creating a mobile, responsive website has now become an essential part of any business or industry, irrespective of its category, type and size, maybe a quick read through our free e-book would help with the education process. Then decide, do you need a website redesign?