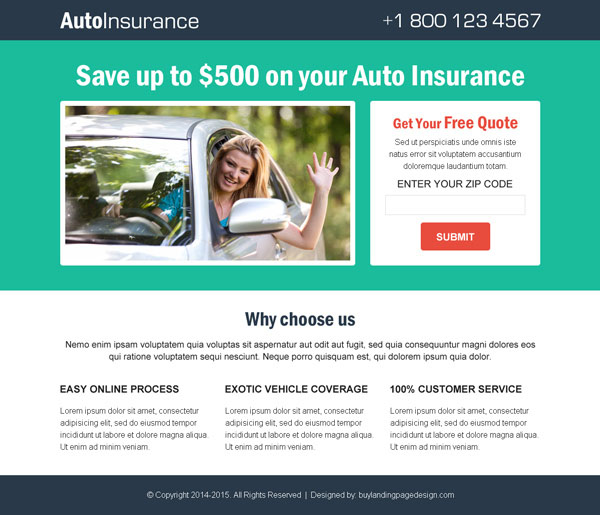 How to Improve Your Internet Marketing Strategies with Landing Pages
As soon as you have some awesome CTAs (Calls to Action) you need to drive those links to landing pages.
Landing pages, sometimes called a "Lead Capture Page," are used to convert visitors into leads by completing a transaction or by collecting contact information from them. Landing pages consist of:
A headline and (optional) sub-headline
A brief description of the offer/CTA
At least one supporting image
(Optional) supporting elements such as testimonials or security badges
And most importantly, a form to capture information
Landing pages are necessary to implement internet marketing strategies. Landing pages direct your visitors to one particular offer without the distractions of everything else on your website. Visitors are on a landing page for one and only one purpose: to complete the lead capture form!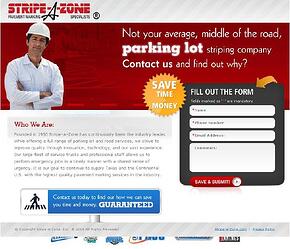 What makes an effective landing page?
Include the elements on the previous page and only what is needed. Keep your pages simple and minimize distractions.
Never use your homepage as a landing page.
Remove main site navigation from the landing page so visitors can focus on completing the form and not continuing to search your site.
Make it very clear what the offer is and make it irresistible.
Absolutely make sure that the content on your landing page matches your call-to-action. If there is a disconnect in your messaging visitors will hit the Back button.
Reduce friction - don't make visitors think too much or do too much work (i.e. Reading).
Use the right form, and only collect the information you absolutely need.
Effective landing pages are what will turn your website into a lead generation machine.
Example of a bad landing page: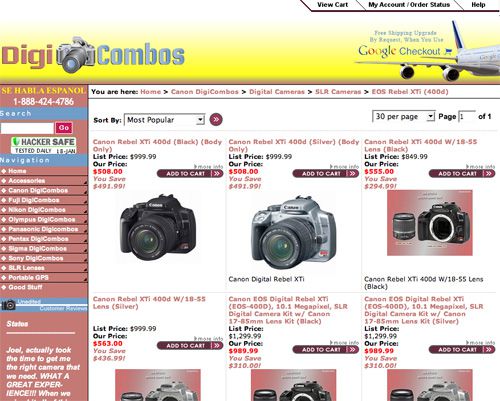 Not sure what this page is offering at a glance.
Not clear what I'd be signing up for.
Way too much text. No one will ever read all that!
Screen shots of the products are confusing.
No forms on this page to capture prospect information.
Length of the page is too long.
Selling points on features not value.
No customer proof: testimonials or reviews.
Example of a good landing page: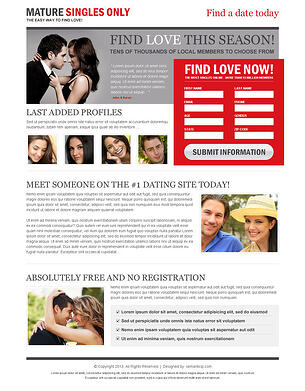 Main navigation has been removed.
Mature Singles Only in the top left corner.
Clear headline describing the offer.
Clear image of the offer.
Brief and more detailed description of the offer, including bullet (check box) points.
Lead form directly on the page with sub headline re-emphasizing the offer.
Content focuses on value.
Not too long.
Next time we'll discuss Forms, the key to improving your internet marketing strategies with landing pages. In the meantime, think about how you can use landing pages to turn your website into a lead generation machine. Need some help? Contact me to take your lead generation ideas to the next level and work landing pages into an internet marketing strategy as part of your inbound marketing planning for 2017. We're just a click away!